Job at Amwhiz Media
Curious to create clever things with us?
We are eager to meet fresh talents, so check our open positions.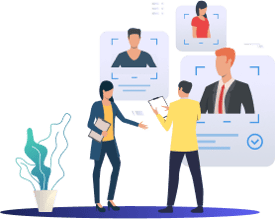 Join us
Our Mission
Amwhiz is a space for its diverse membership and teams to connect, grow, have fun and make an impact. Work and be yourself Know your stuffs and keep it learning. We work as a team and make products for the world.
Our Perks
Take a look behind the curtain see what makes working at Amwhiz so great!
Salaries to learn
Competitive salaries to learn and grow professionally. We'll work with you on driving your development and helping you hit your next milestone.
Work & Life
Work when you feel comfy - Flexible timings. Be cool on your outfits. We work, play, movie and trip together. Life is short to be serious always.
Culture
We are a culture that celebrates autonomy, and inspires leadership at every level of our organization. No bullsh!t, no politics.
Our Open Positions
Send you CV edit and tailor made for the job you love.
If you are interested in working with us, but don't have any experience in this field yet, we are happy to help you with your first steps.
front end developer

Angular

React.js

node.js
Backend developer

Node.js

Golang
Database

MySQL

Mongodb
UI/UX Designer

Photoshop

Adobe XD

Figma

Sketch
UI developer

HTML CSS

Tailwind CSS

Bootstrap
Mobile developer

ReactNative

Flutter

Swift

Kotlin
Amwhiz People Team
We are searching for minds and souls, and love a good CV and to chat with new people.
Nothing for you at this point? Worry not! Just apply as a Random Clever Person and we'll drop you a line once we have something interesting for you.